Women Leadership Accelerator
#Breaking the bias
This accelerated programme, accredited by the Chartered Management Institute, will provide a broader knowledge of management skills, better understanding of how organisation work, leadership styles, developing individuals and forming high performance teams.
It is aimed at women moving into management positions and practicing managers with aspirations for senior management roles. It will be delivered by Business School experts in a blended way (both on line and face to face) to maximise impact whilst increasing accessibility. Learners will be encouraged to create contacts through the cohorts of like-minded managers.
Our programme is designed to combine theory and functional practice. It is centred around aligning leadership purpose with the strategic purpose of the organisation.
This programme is part of the Humber Women in the Workforce Project.
Next cohort starts 26 April 2023
Apply Here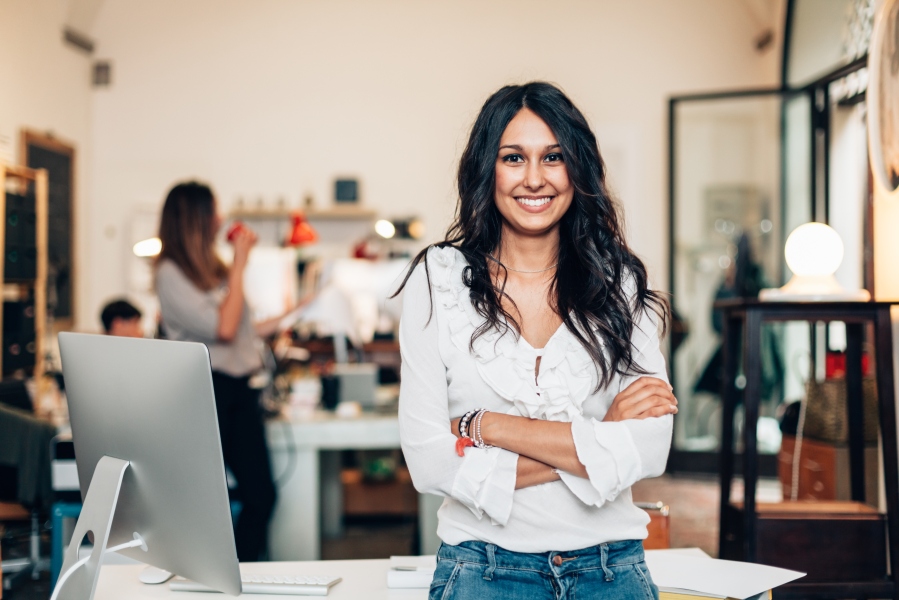 2 modules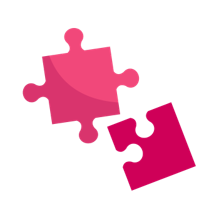 50 hours of teaching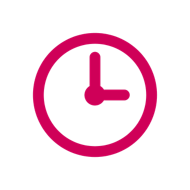 12 sessions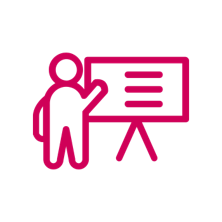 Blended delivery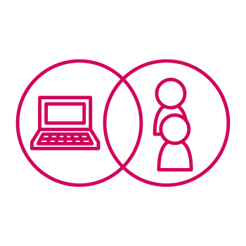 CMI Qualification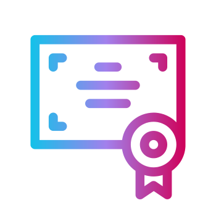 CMI Membership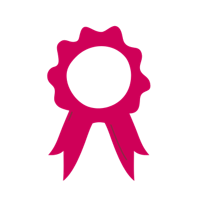 Pathway to a Professional Qualification
The Women leadership Accelerator programme is designed to help female managers and leaders and aspiring leaders to develop their skills and knowledge, with regards to areas of management such as developing individuals and teams, planning and managing a project, managing finance, and human resource management. This Level 5 qualification is ideal for Operational Managers, Divisional Managers, Departmental Managers, and Regional Managers.
The programme will be delivered at Hull University Business School over a 12 sessions. Learners will benefit from;
– Gain the knowledge of the essential models and theories of Management and Leadership whilst ensuring your team achieves their organisational objectives
– Enhance your management skills and techniques, individual qualities and approaches, vital for a successful career advancement in management
– Increase your knowledge and understanding of how a Manager should lead, handle processes and guide people
The programme is delivered in an intensive and short timeframe to provide learners with an accelerated pathway to becoming a Fully Chartered Manager with CMI.
Session are delivered across across a full day, in consecutive weeks. There is a break of 2 weeks in the middle of the programme, with each module having assessments to complete upon completion.
Upon Completion
Upon completion of the programme sessions, participants will be required to submit and pass all assessments for both modules. Upon succesfully completing the programme, participants receive;
– CMI Certificate in Management & Leadership
– Executive Certificate of Completion
– Access to Alumni network
– Discount to additional Executive Education programmes at Hull University Business School
Apply Here
Chartered Management Institute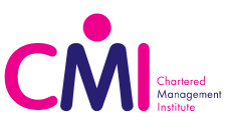 Employers are actively looking for management qualifications on CVs, but only 1 in 5 managers have a recognised management qualification.
CMI qualifications offer a range of development opportunities across a choice of levels, aligned to real job roles and the skills that employers need. Our qualifications are not only proven to improve performance, they're designed to provide a clear pathway for progression towards the ultimate Management and Leadership achievement, Chartered Manager.
The Chartered Management Institute (CMI) is the Chartered Body for Management and Leadership. For 75 years, CMI have worked with business and education to inspire people to become skilled, confident and successful managers and leaders.
CMI are the only organisation that can award Chartered Manager status, the highest accolade for managers and leaders.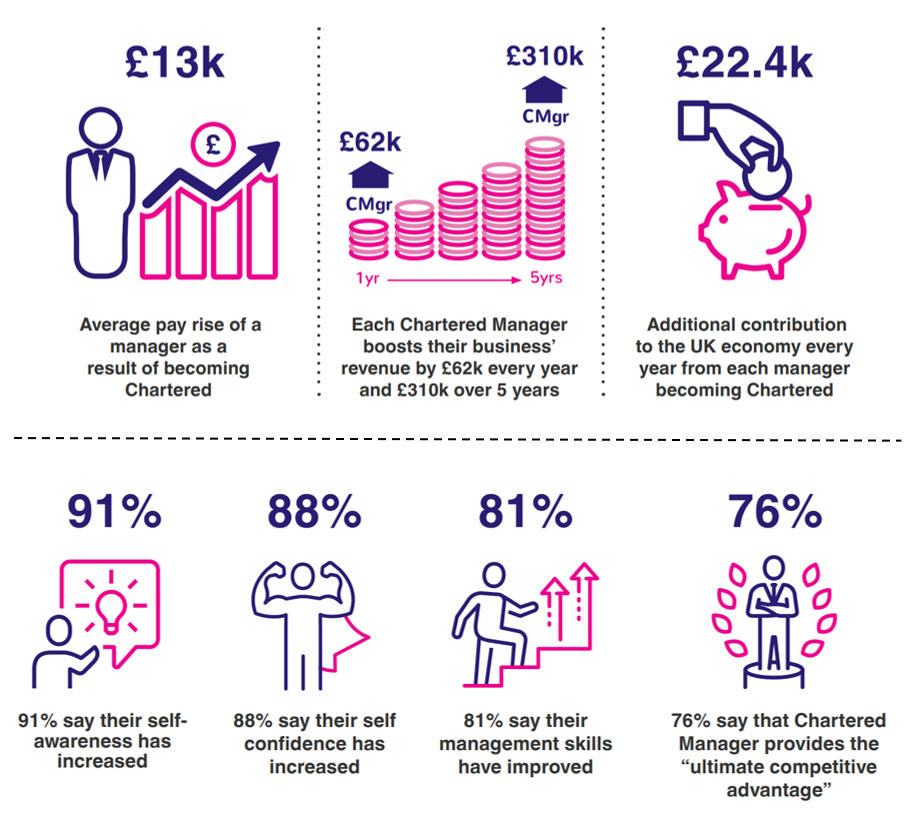 What you'll learn
Module 1: Leadership and Management in an Organisational Context
Being equipped with the knowledge, skills and behaviours to manage and lead in a variety of organisational settings is essential if an individual and their organisation are to succeed. This unit has been designed for learners who want to develop or sharpen their professional edge and enhance personal effectiveness. Learners will evaluate the impact of an organisation's structure and governance on management and leadership. They will explore theoretical models, management and leadership styles and approaches designed to promote a culture of mutual trust, respect and support.
Learning outcomes
– Understand factors which impact on an organisation's internal environment
– Understand the application of management and leadership theories
– Understand the knowledge, skills and behaviours to be effective in a management and leadership role
Module 2: Developing, Managing and Leading Individuals and Teams to Achieve Success
The ability to lead individuals and teams to success is arguably the most important skill a manager can possess. This unit focuses on the essential management and leadership skills required to fulfil this challenging but rewarding role. The unit opens by focusing on the theoretical and practical approaches to developing, leading, and managing teams (remote or multi-disciplinary). The manager will look at techniques to assess current and future team capabilities, including the role of recruitment, selection and staff development, which supports this. On successful completion of the unit, the manager will not only know the principles of managing individuals and teams, but they will understand approaches for supporting, motivating and inspiring teams and individuals to exceed expectations.
Learning outcomes
– Understand approaches to managing and leading teams.
– Know how to achieve a balance of skills and experience in teams.
– Know techniques for managing and leading individuals and teams to achieve success.
Programme
Session 1: Leadership Reflection
Session 2: Principles of Leadership & Management (Part 1)
Session 3: Principles of Leadership & Management (Part 2)
Session 4: Ethics & Decision Making
Session 5: Organisational structures
Session 6: Culture & Values
Session 7: Understanding Teams & Culture
Session 8: Managing and Leading Teams
Session 9: Empowering Teams
Session 10: Future Proofing Teams & Creating Resilient Cultures
Session 11: Managing Individuals
Session 12: High Performance Managementt
Their Journey, Our Learners
"The topics covered were really interesting and I genuinely felt I learnt new skills and knowledge to apply practically in the workplace."
"I found the course interesting and informative and it made me think differently about some aspects of my behaviours and reactions both in the workplace and in my personal life."
"

has equipped me with the tools to navigate workplace challenges and develop my career in management and leadership.

"
Eligibility Requirements & Funding
This is a fully funded programme by the European Social Fund, as part of the Humber Women in the Workforce Project. Learners are not required to pay any tuition fee towards this programme. Participants must live in the Humber Region to be eligible (Includes Hull, East Yorkshire, North Lincolnshore, North East Lincolnshire).
East Riding of Yorkshire Council is leading on the delivery of the Humber Women in the Workforce project following £1.33 million of funding from the European Social Fund (ESF) and match funding provided by our project partners at Hull City Council, Source Solutions and the University of Hull.
The project provides training and support to over 600 women by developing their skills and increasing opportunities for progression, better equipping them to retain employment and progress within the Humber labour market.
– To deliver a range of support and training to tackle specific barriers to equality and enable them to progress in the workforce.
– To engage with SME employers to help them to address inequality in their workplaces, providing support and training to promote positive culture change and introduce reviews of policies and procedures.
– To create a network of influence and aspiration for young women in the Humber led by women.
East Riding of Yorkshire Council will work alongside partners from Hull City Council, Source Solutions and the University of Hull to deliver the Humber Women in the Workforce project up to the end of 2023.

Find Out More
APPLY NOW
You can apply here via our online registration form or Email exec-education@hull.ac.uk for any other questions.
Customised Leadership Programme for your organisation.
Our Leadership programmes can be customised for your organisation. Recognising that all organisations are different we would work with you to understand your business, its culture, your challenges and your opportunities. We would then shape a tailored programme to meet your requirements. Contact exec-education@hull.ac.uk or Tel 01482 463596
SPRING START DATE: 26 APRIL 2023
AUTUMN START DATE: SEPT 2023
APPLY HERE