Every four months we host what we call our "Future Thinking Series" to focus on topics & themes that are affecting business and the global economies into the future.
This knowledge exchange series is an open-access platform to share valuable insights with professionals, businesses and organisatios to inform on future trends and new modes of thinking. We share case studies, advice and impact from our active researchers, practical insights from our academic expets and present expert speakers from industry to showcase innovative ideas focused around particular themes.
Part 2: Innovation & Productivity
Our Innovation Series will seek to support and guide managers and business professionals to adapt in a fast-changing and interconnected new world. We will maximise the connections between excellent research, learning and teaching across disciplines to equip organisations with the right tools to become more productive and innovative.
Our themes will focus on several different areas of Innovation as recognized by the World Economic Forum.
Across the next two months, we will be facilitating interactive insights through expert talks and webinars. Facilitating workshops on innovation and strategy. Sharing research highlights to showcase new practical applications for the future. All of our events and services are open access to businesses and external organisations.




Check out our Booklet
We have furthe information on part 2 of our series here in our booklet. You can find out more information about the series and each of the themes, including details on some of our key activities;
– Webinars 
– Interviews 
– Research Insights
DOWNLOAD HERE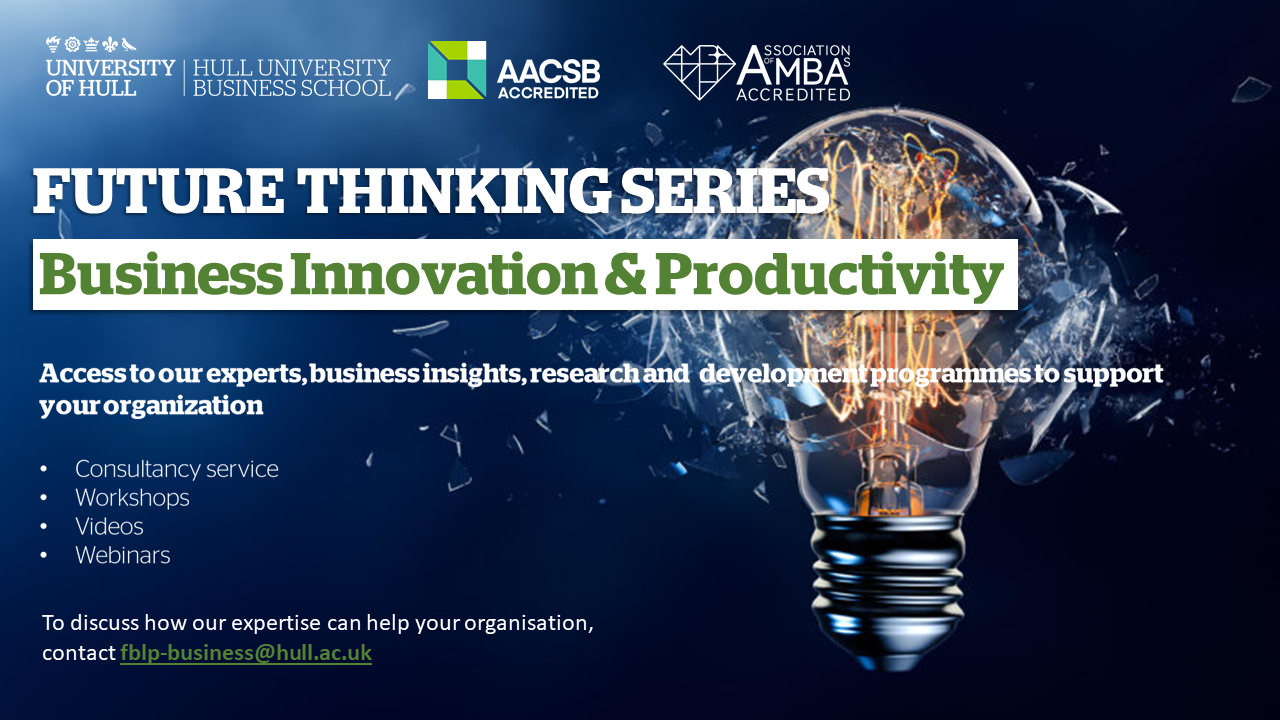 Contact Us
If you would like further information or would lie to find out how you can work with Hull University Business School then please contact us using the details below. We offer a range of bespoke workshops and programmes around leadership, strategy and innovation that aim to support growth in businesses of any sizes. Get in touch to find out more. 
Email – fblp-business@hull.ac.uk